Revitalisation Phase 5 – 2016-2018
Clooney Terrace Revitalisation Scheme 2016 – 2018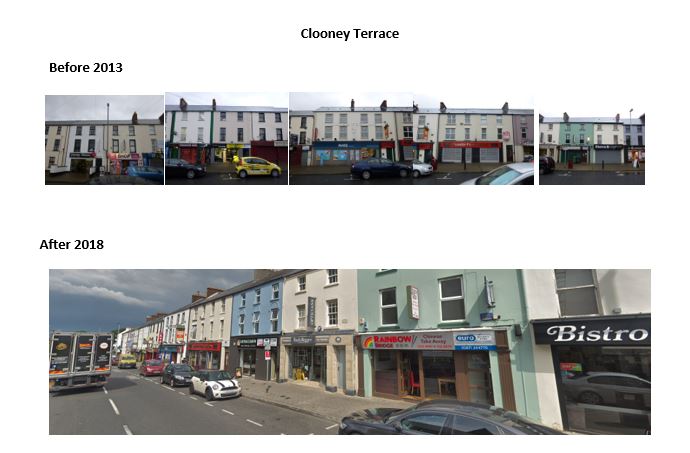 Strand Road Revitalisation Scheme 2016 – 2018

BACKGROUND
In June 2007, whilst on a trip to Washington DC, the then Minister for Social Development Margaret Ritchie visited the 'ReStore DC' programme and later announced the development of a Northern Ireland pilot version in June 2008. The Northern Ireland version of the ReStore/Revitalisation initiative commenced with the launch of the ReStore Castle Street (Belfast) pilot in December 2008. The pilot initiative was hugely successful and made a real difference to trading in the area and the urban streetscape.
AIM OF THE REVITALISATION PROGRAMME
The aim of the Revitalisation programme is to provide targeted technical and funded assistance to revitalise neighbourhood commercial districts and small businesses in targeted areas of need across Northern Ireland. The Department's aim is to support existing traders in the development of their businesses, provide financial support to develop a unique brand for each pilot area selected, promote the area as a destination for shoppers and improve the attractiveness of shop frontages.
DESIGN & DELIVERY
When designing the local project it was felt that including the removal of shutters was hugely important, in order to work towards alleviating the image of 'Shutter City'. In the first pilot year of the project, £266,000 was spent on Spencer Road, Bank Place and Union Hall Place.
The next phase of work focused on Castle Street, Duke Street and William Street with a spend of £260,000. The third round of the project completed a few reaming units on Duke Street and Castle Street and took a more comprehensive approach to William Street, with a spend of £190,000.
From 2014-2017 the ReStore/Revitalisation programme continues to grow from strength to strength and the city centre is benefiting from rejuvenated and vibrant shop fronts and a more attractive shopping environment. Further phases of the programme have been delivered on Spencer Road, Clooney Terrace and the Strand Road was completed taking the overall spend to nearly £1,000,000 locally since the inception of the programme.
The next Revitalisation scheme is currently at the application stage. For further information contact Lorraine on 028 7136 0169 or email lorraine@cciderry.com.
Sean Jackson, a participant in ReStore/Revitalisation commented:
"Thanks for your help on the restoration of the units on William Street. Both tenants have reported an increase in business and positive feedback from customers since the work has been carried out. I also think the streets where this project has been delivered look so much better and inviting and would recommend the project and delivery agents"
Eileen O'Doherty, tenant of ReStore/Revitalisation property commented:
"The positive impact that ReStore has had for us is immeasurable. There has not just been an improvement in the aesthetics of the shop front but we have also rejuvenated our brand and we are enjoying increased custom as a result."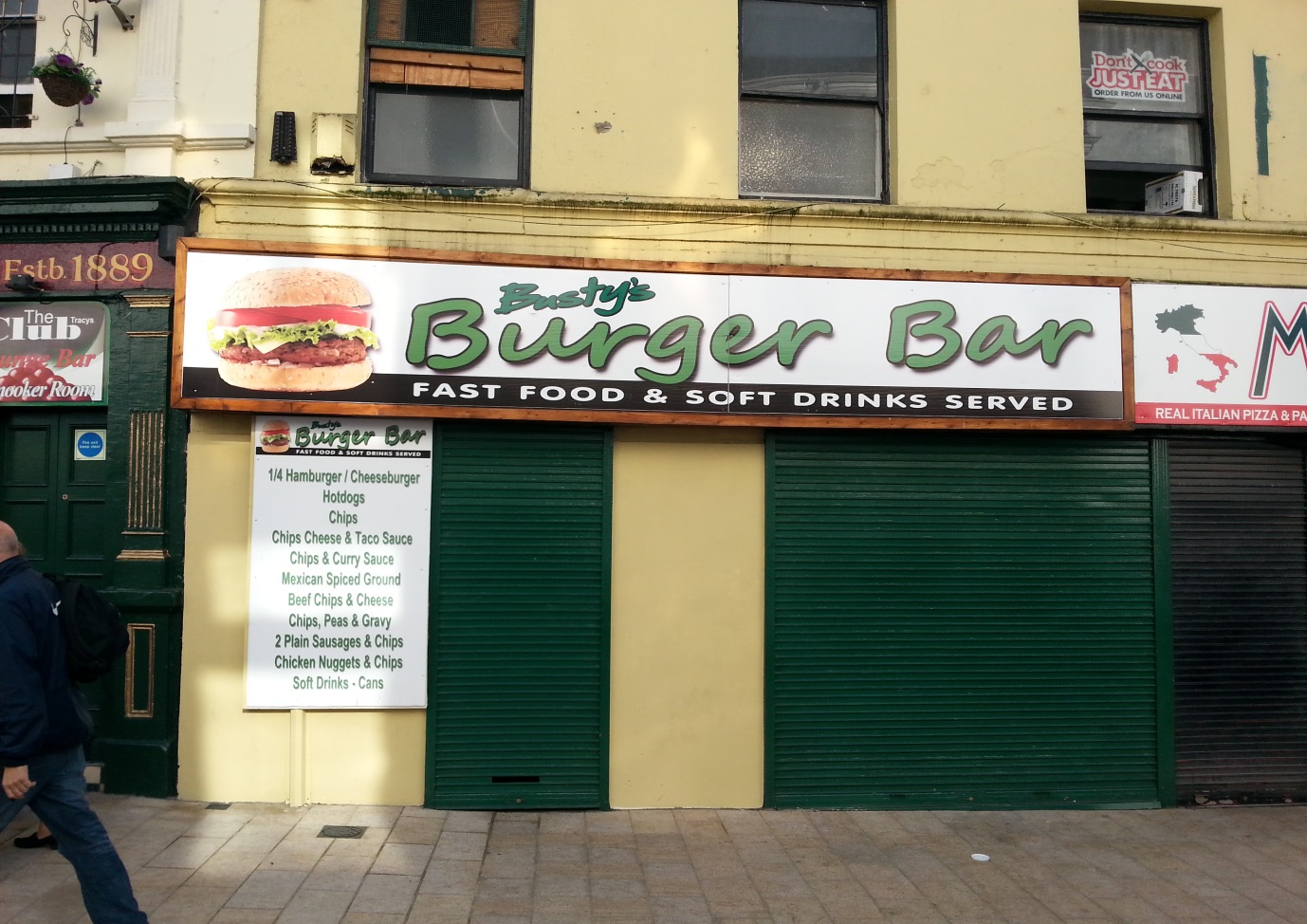 Before ReStore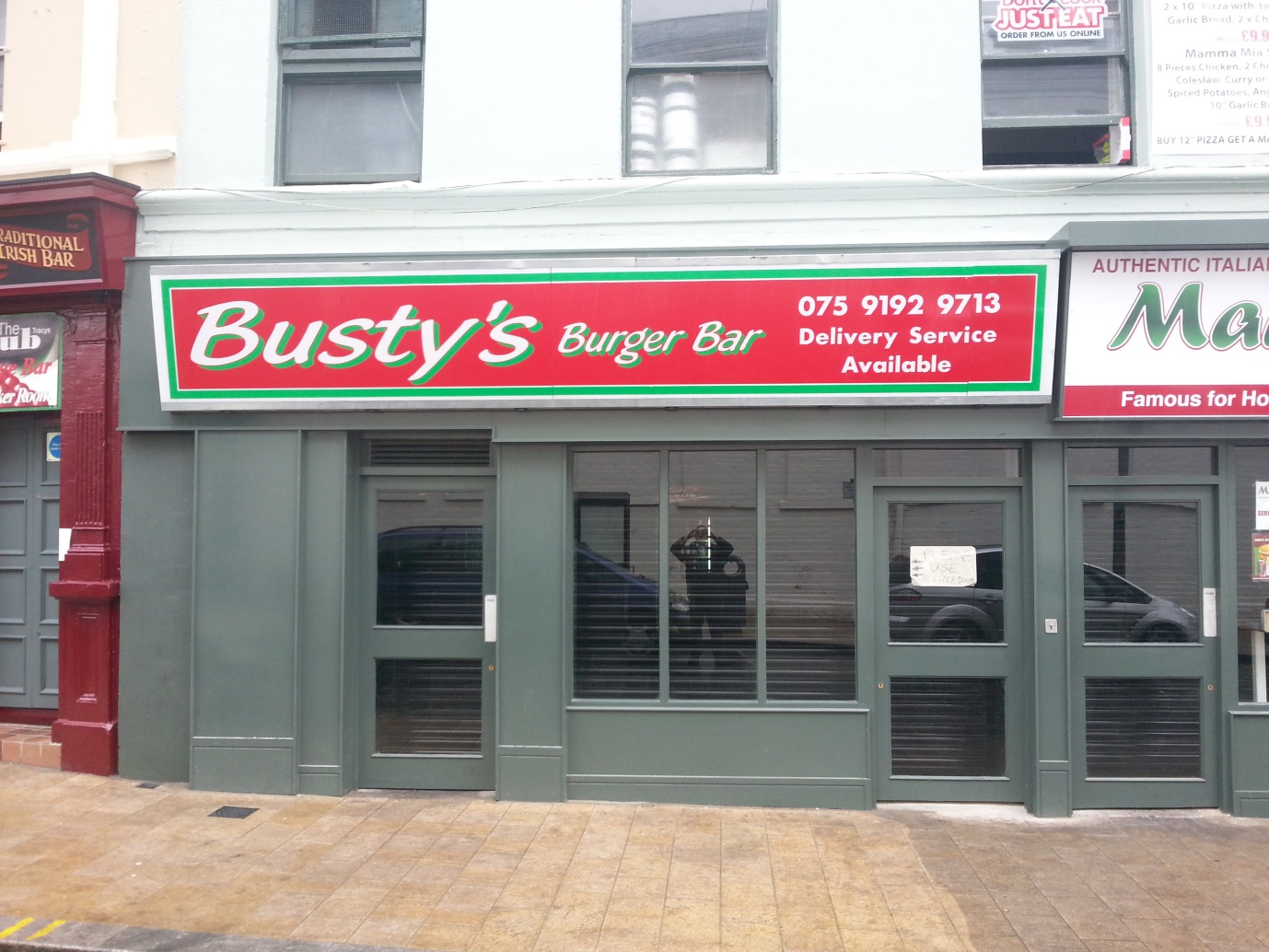 After ReStore