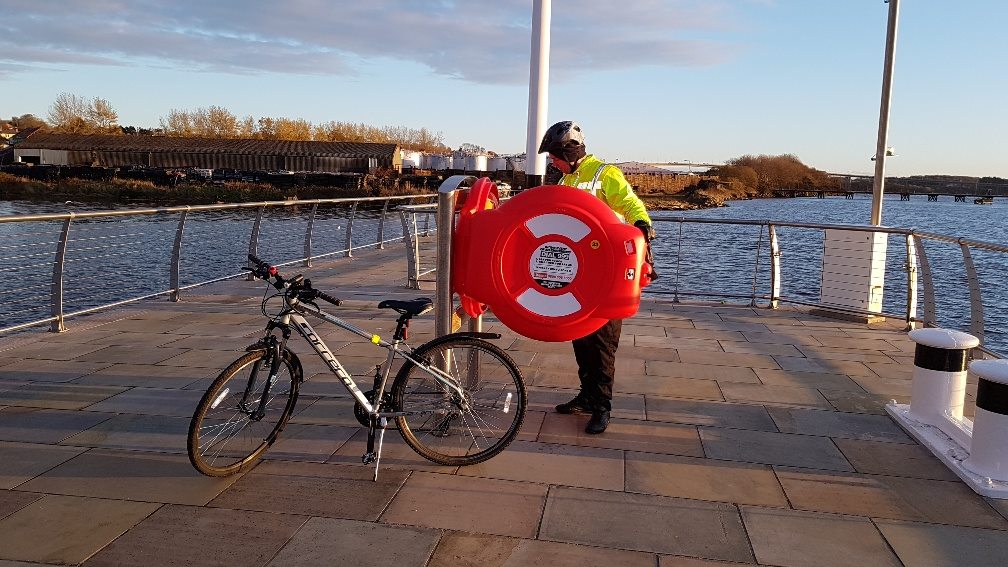 City Centre Initiative is currently working alongside Derry City & Strabane District Council, Policing and Community Safety Partnership, Foyle Search and Rescue and private fundraisers to overhaul the river safety equipment provisions along the banks and bridges of the River Foyle. This project was initiated in response to an increase in individuals being rescued from the river in 2016/2017.
In early 2017 the group got together and completed an audit of the existing equipment which was worn and outdated with no clear labelling or instructions displayed. A further audit was completed to establish what equipment was needed and where it would be sited to ensure an appropriate level of river safety equipment.
City Centre Initiative continue to work on this project alongside the other partners and are liaising with the multiple landowners and suppliers to ensure that permissions are sought for the erecting of the equipment. The City Centre Rangers have developed an application that will be used for logging and checking the condition of the bollards during inspections by CCI and Foyle Search & Rescue.
The aim of this project is to improve safety in and around the area of the River Foyle making it a safer environment for current events such as the Foyle Maritime Festival, Spring Carnival, Halloween Carnival and help in encouraging bigger events such as the return of the Clipper Festival and Tall Ships.